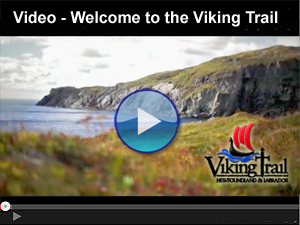 Canada's Most Scenic Drive
Greetings, and welcome to the official website of the Viking Trail Tourism Association. You are about to experience one of the best kept secrets in the world. The Viking Trail is the largest themed highway in Newfoundland and Labrador. Stretching all the way from the province's west coast to Southern Labrador, the Viking Trail is the only route to the popular UNESCO World Heritage sites at Gros Morne National Park of Canada and L'Anse aux Meadows National Historic Site of Canada.
Click a town on the map to explore.
---
Please email us at
info@vikingtrail.org
to report missing or incorrect information. We encourage you to also email photos that will help promote entries.